Product and application examples
Individual solutions for the practical use

As a specialised provider of tools and machines for rotary manufacturing processes, Spilker covers the entire spectrum from the individual flexible die to a wide range of rotary tools and even complex rotary machines with integrated automation technology.
Printing and Labels
Processing and finishing at the highest level

For more than 50 years now Spilker has delivered tools for the printing, label and converting industry.
Whether printing cylinders and sleeves for perfect printing results, flexible dies and cutting tools for precise and reliable processing or hot stamping and relief embossing cylinders for perfect packaging design: with tools made by Spilker you will reliably achieve the best results.

Blank labels

Booklet labels

Stamps

Electronic/RFID labels

Tickets

Folding boxes

Airline tickets
Hangtags

Inmould Labels

Parking tickets

Self-adhesive labels

Security labels

... and many more.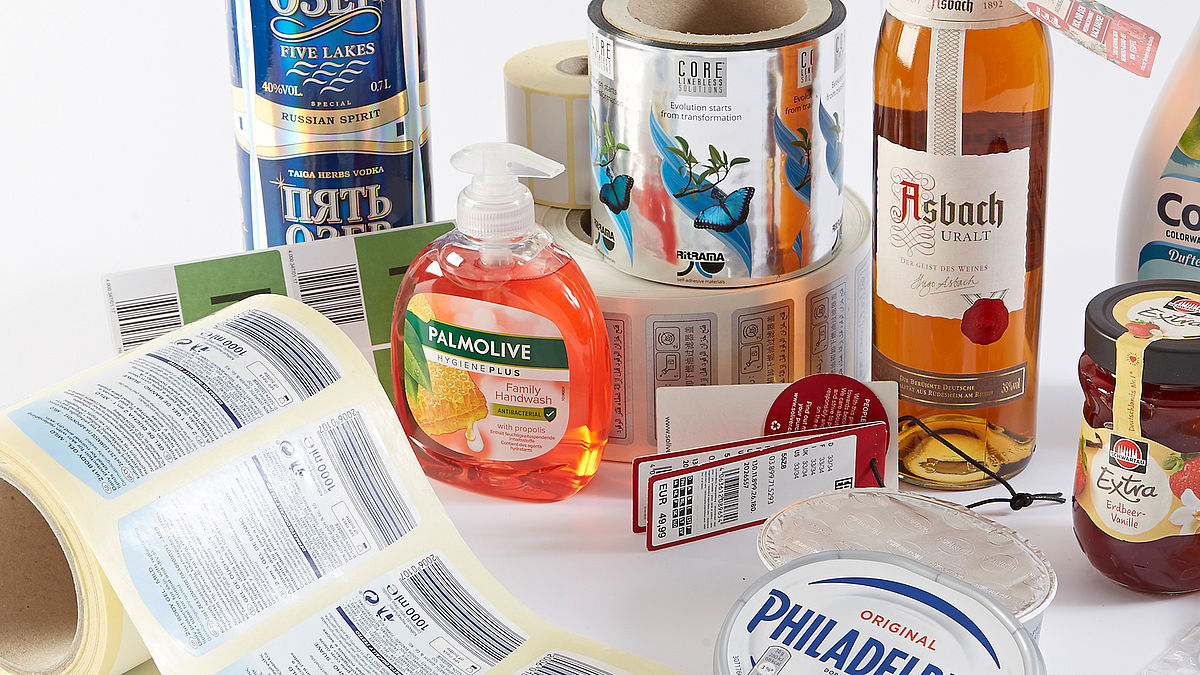 Industry and Automotive
Considerably higher productivity by the use of rotary cutting processes

The ranges of application for rotary tools and machines in the industry are manifold and offer a decisive advantage in terms of speed compared to other techniques.
Very different materials for stamped parts in high-volumes, seals, components for sound insulation, isolation or for the use in mechanical, electrical as well as decorative functions can be handled.
Airbag components

Automotive lettering

Battery & Energy Storage

Fuel Cell Components

Insulating elements

Seals

Filters

Printed circuit boards
Membranes

Protective films

Smartphone components

Solar cells

Textiles

Type plates

... and many more.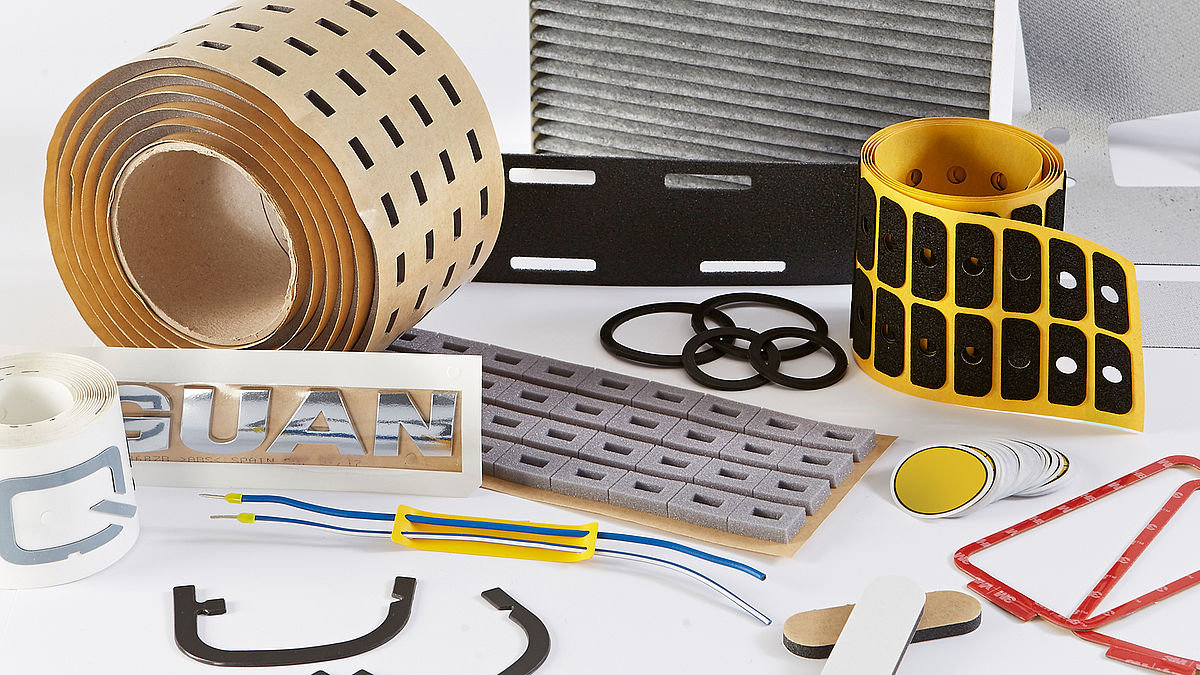 Medical and pharmaceutical technology
Precision tools for the highest standards

The variety of products of medical and pharmaceutical products requires often the treatment of particularly challenging composite materials.
Combinations of foils, textures or metal foils combined with adhesives and different cover materials do not only need a very precise cutting geometry but also absolutely exact cutting depths.
Our technicians will be happy to advise you in order to find the right tool for your application and, together with you, optimise your processes or develop completely new ones.
Braille

Booklet labels

Folding boxes

Infusion bags

Incontinence products

Compresses

Surgical and FFP2 masks
Plasters

Sealed packagings

Special perforations

Special labels

Test strips

Wound covers

... and many more.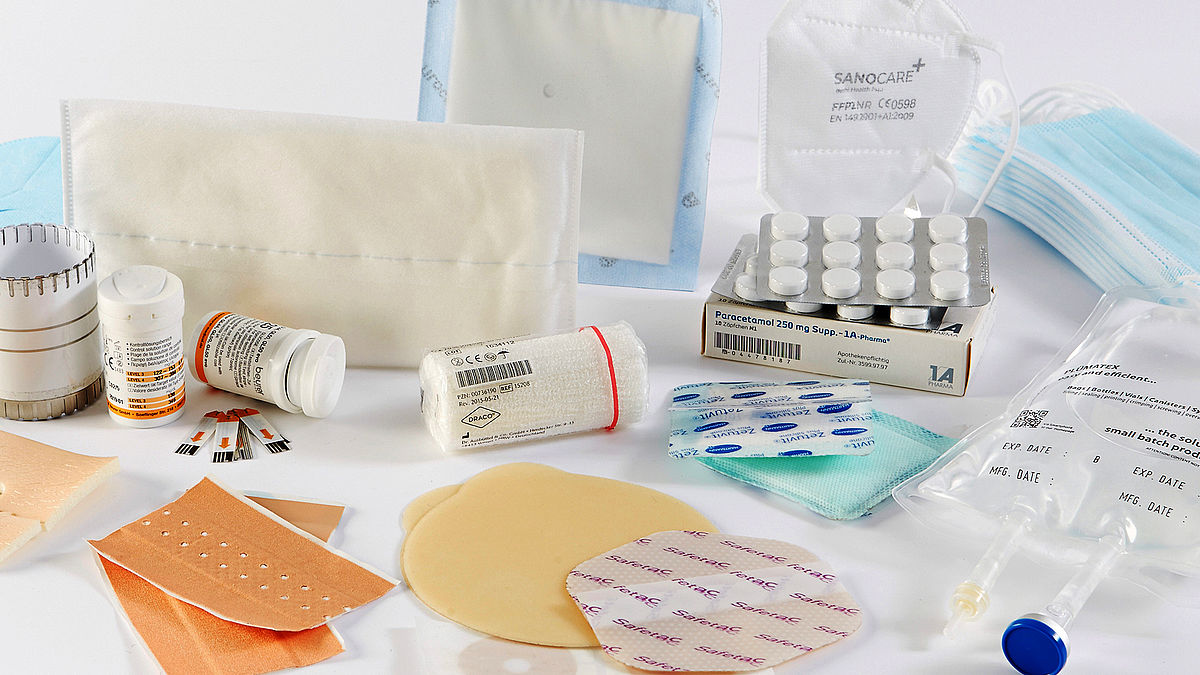 Packagings and Consumer Products
Rotary Processing for an efficient production

In the production of packaging and consumer products the focus is on economic efficiency and safety. In addition, hygiene and product protection must be guaranteed during the production process. With tools and machines from Spilker you can reliably meet these high requirements.
Locks, opening or tear-off tabs, single adhesive components, but also complete packagings can be produced effectively with rotary tools and machines. We also offer solutions for disposables, hygiene products and consumer goods in order to implement important production steps in rotary processing. This is how unique products are created with the help of die-cutting, embossing or laminating applications.
Tear-off aids

Spout openings

Ventilation holes

Sanitary towels

Folding boxes

Flexible packagings
Beverage carriers

Opening aids

Viewing window

Cotton pads

Nappies

... and many more.