Converting Solutions
Development Centre & Test Laboratory
Process Development and Optimisation as a Service: On the basis of cutting, material and machine tests, we find efficient solutions for rotary processing for you.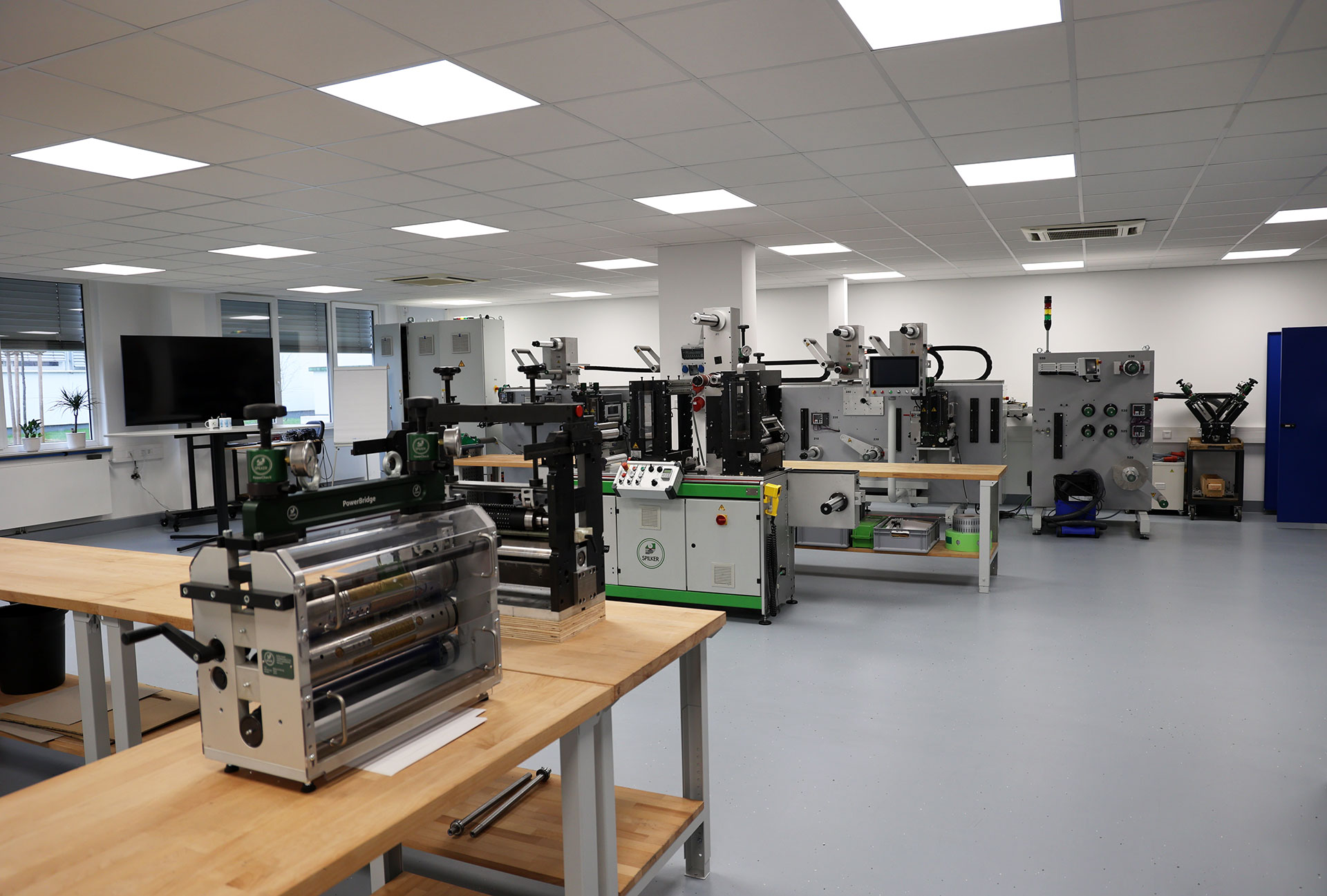 Our Solutions Department has a clearly defined mission: we want to provide our customers with the best possible processing solutions for their production. It doesn't matter whether it is the optimisation of existing production processes or a completely new development of a production process.
Comprehensive Possibilities
In the Spilker Development Center Centre, a wide range of technologies and measuring equipment are available for comprehensive tests. The tests are documented in detail and do not only provide a well-founded answer with regard to feasibility and tolerances, suggestions for the optimum production parameters are also always provided to manufacture the product quickly, efficiently and in the best quality.
Cutting, material and machine tests for a well-founded assessment of the feasibility of processes and possible tolerances

Evaluation of the cutting behaviour of materials

Cutting tests and process set-ups with converting machines

Production of small series