Our team of programmers is ready to respond to the needs of our customers in automation as well.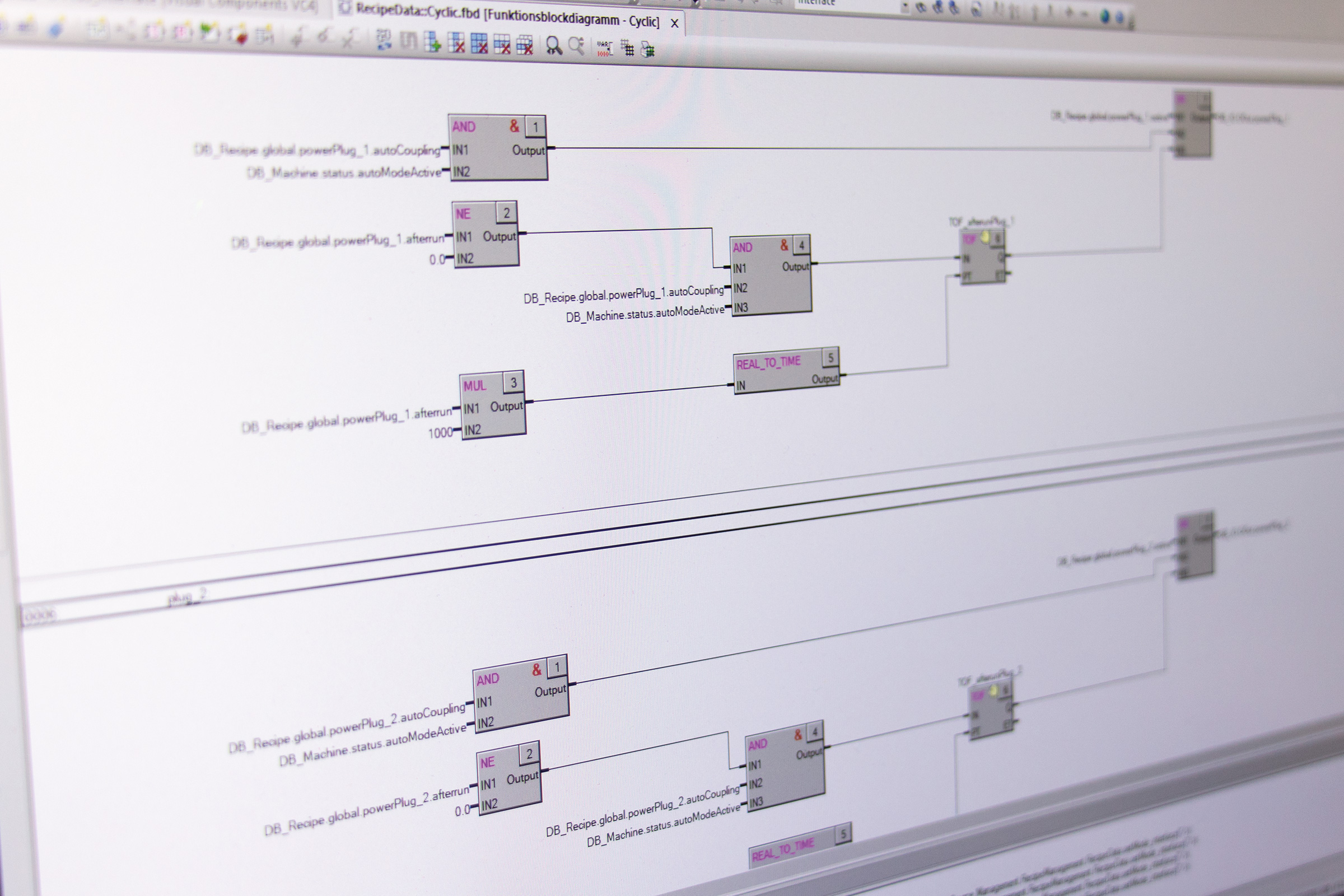 As far as versatile production possibilities are concerned, we offer all applications of modern servo technology with print mark control, cam disk machines or intermittent processing.
If the focus is on the secure capture of production data, we help you with comprehensive tools in user administration, order and recipe management, material evaluation and tracking and system efficiency evaluation.
Clear and intuitive interface S-CONtrol
Administration of machine and order data guarantee reproducible processes
Customer-specific adaptation of the user interface
Remote maintenance