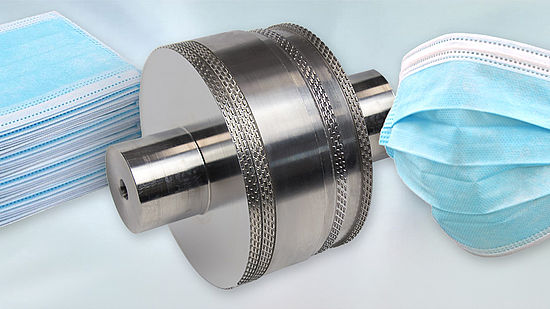 New approaches for system-relevant products
Medical, hygiene, food and packaging products are currently of particular importance, because the supply must be ensured. To guarantee this, existing capacities are at present being expanded, converted or rebuilt in many companies.
Many firms are also beginning to open up new business segments in order to compensate for the lower demand in other areas. To achieve this quickly, new approaches for production are often developed that would not have been possible recently. Also available on short term: Individually planned cuttingunits.
Spilker's experience and many years of know-how support these companies when it comes to the development and optimization of processes for rotary converting.
Spilker combines flexible die production, tool manufacturing and mechanical engineering under one roof, which makes it possible to react flexibly and develop unique solutions: from the rotary tool, individual units and modules to the machine.
In this way, Spilker has been able to support its customers in a wide variety of projects over the last month. Cutting, embossing, folding tools and units for new and existing processes were designed, manufactured and delivered at short notice.
If you also need assistance for a project, you will find the right contact person here.