Cutting Units Male/Female
Long Runner – designed for an extreme cutting performance
The Spilker male-female cutting unit is an extremely stable steel frame construction with a fixed pair of tooling which can be individually integrated in the printing or converting machine.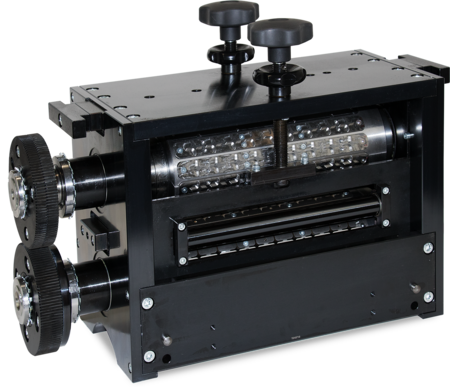 The removable stamps installed in the upper cylinder cut through the web. The waste is carried out through the bushes which are located in the lower cylinder and is afterwards sucked off centrally.
By means of the 100% free of play gears and the special mounting the tools are absolutely synchronous. Our service performance is above-average because of the combination of precisely aligned stamps and bushes.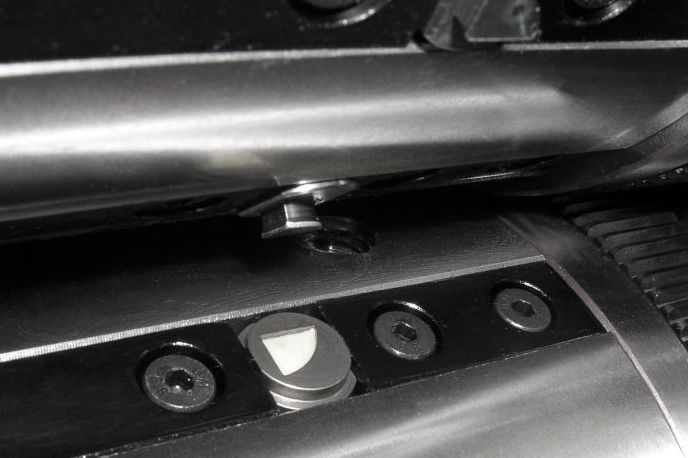 Adherence of very close tolerances during the cutting process
Compact construction
Good repair possibilities by individually exchangeable parts