Scissor Cut
The longitudinal system for highest expectations
The ScissorCut developed by Spilker can be easily integrated in existing machines. The track speed is transmitted either from the existent machine control or via friction wheel to the drive motor.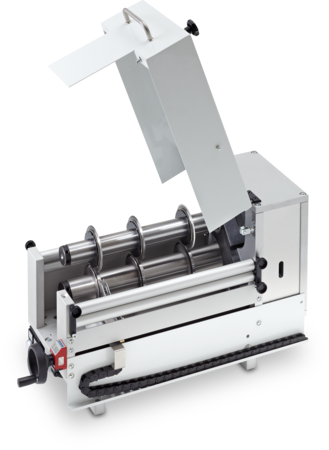 Comfortable adjustment
At the push of the button the top and bottom knife part pneumatically. So the knives are freely accessible and can be reclaimed or added. The cover plate can be widely swung back, so much free space is generated for setup works.
Knife position is digitally readable
The bottom knives are exactly positioned and fixed via hand wheel. The knife position and accordingly the needed web width is comfortably digitally displayed.
Knife Ø 100 mm
Smallest distance 14 mm
Web width max. 800 mm
Optional with own drive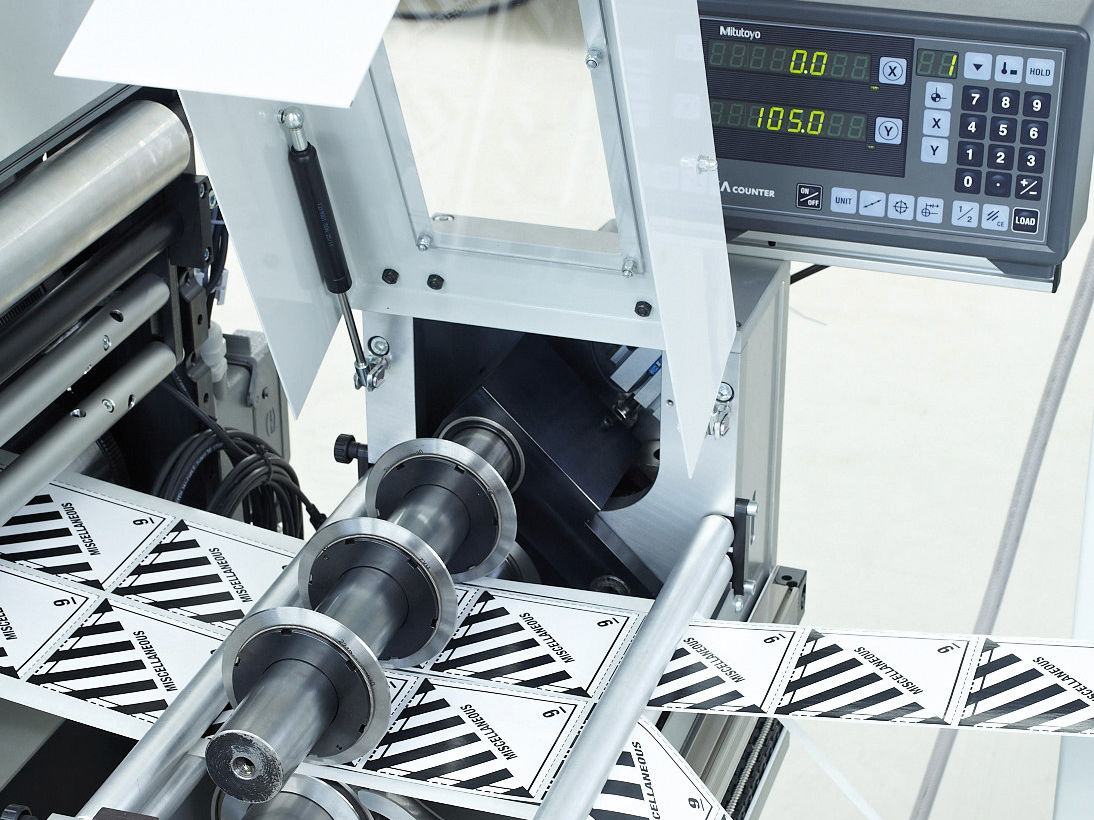 Easy knife positioning
Compact mounting unit
With manual cross adjustment of the whole unit
Digital position indicator