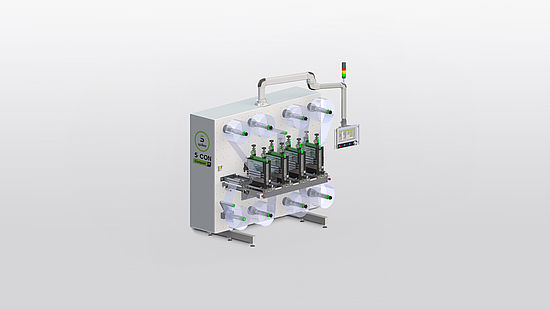 S-CON Compact Baseline
Modular design – maximum application possibilities
Next Level Converting
S-CON Compact BaseLine - Quality in series
Based on our extensive experience in the construction of special machines, we have decided to make our know-how and our high-quality drive technology available to the wide range of application of converting in the form of a series model.

Innovation for your future
With the S-CON Compact BaseLine, we offer an affordable entry-level model for converters who attach importance to quality, flexibility and modern technology. It is also the ideal solution for experienced companies for a cost-effective capacity expansion without compromising on performance and versatility.
The S-CON Compact BL is equipped with our latest drive technology to ensure optimum efficiency and precision. It is controlled via our S-CONtrol user interface, which allows you to precisely set all important process steps. This means you always stay one step ahead.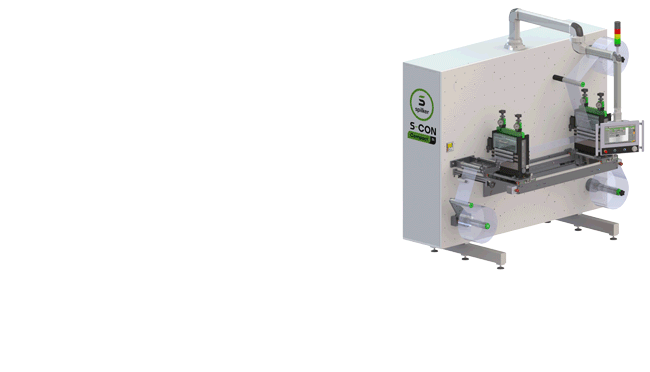 Your vision, our versatility
Thanks to the compatibility with different tool types and the modular expansion, you can look forward to a wide range of applications. Not only individual machine components can be quickly and easily retrofitted. You can simply add further machines via interface and thus discover new possibilities.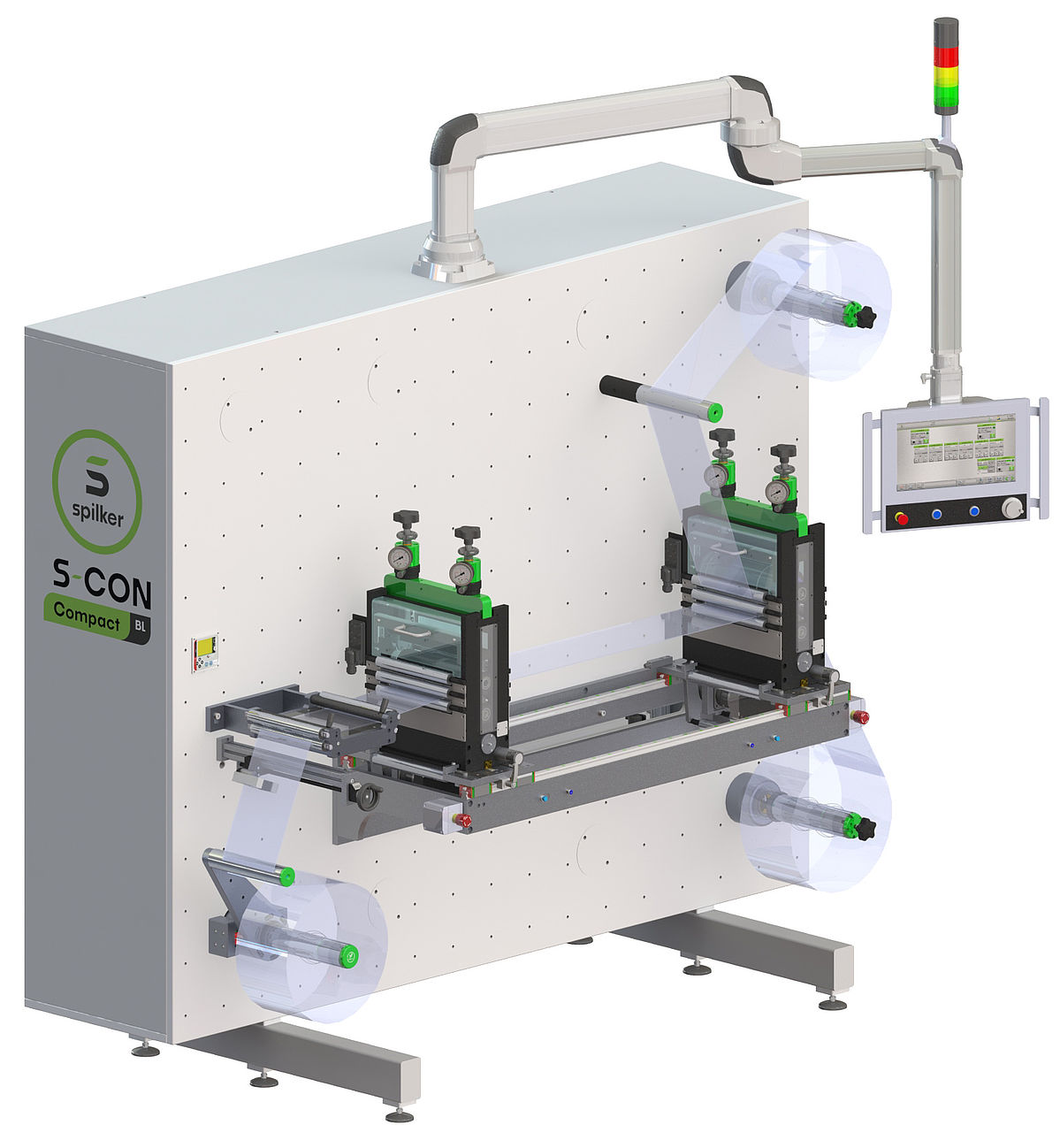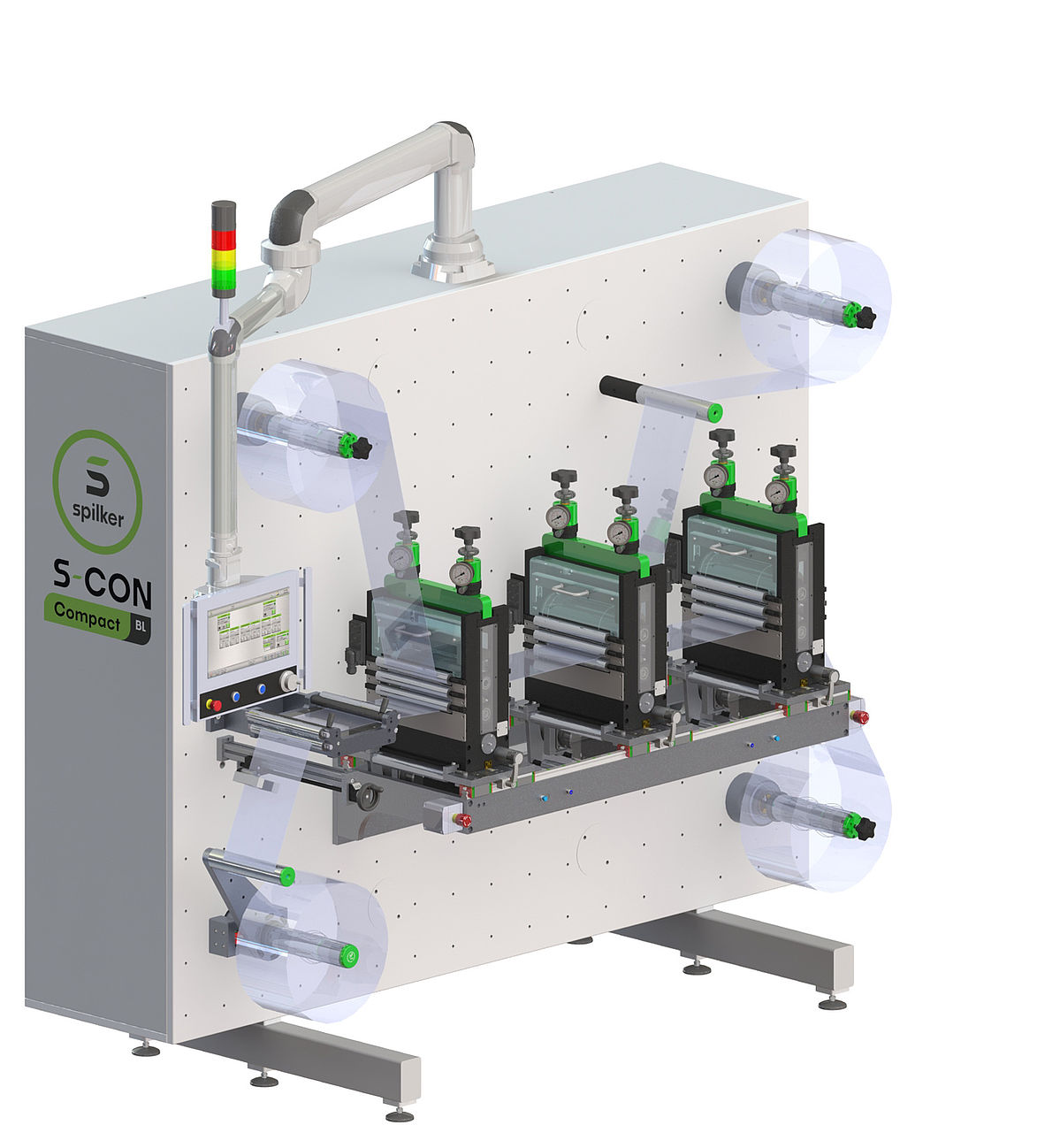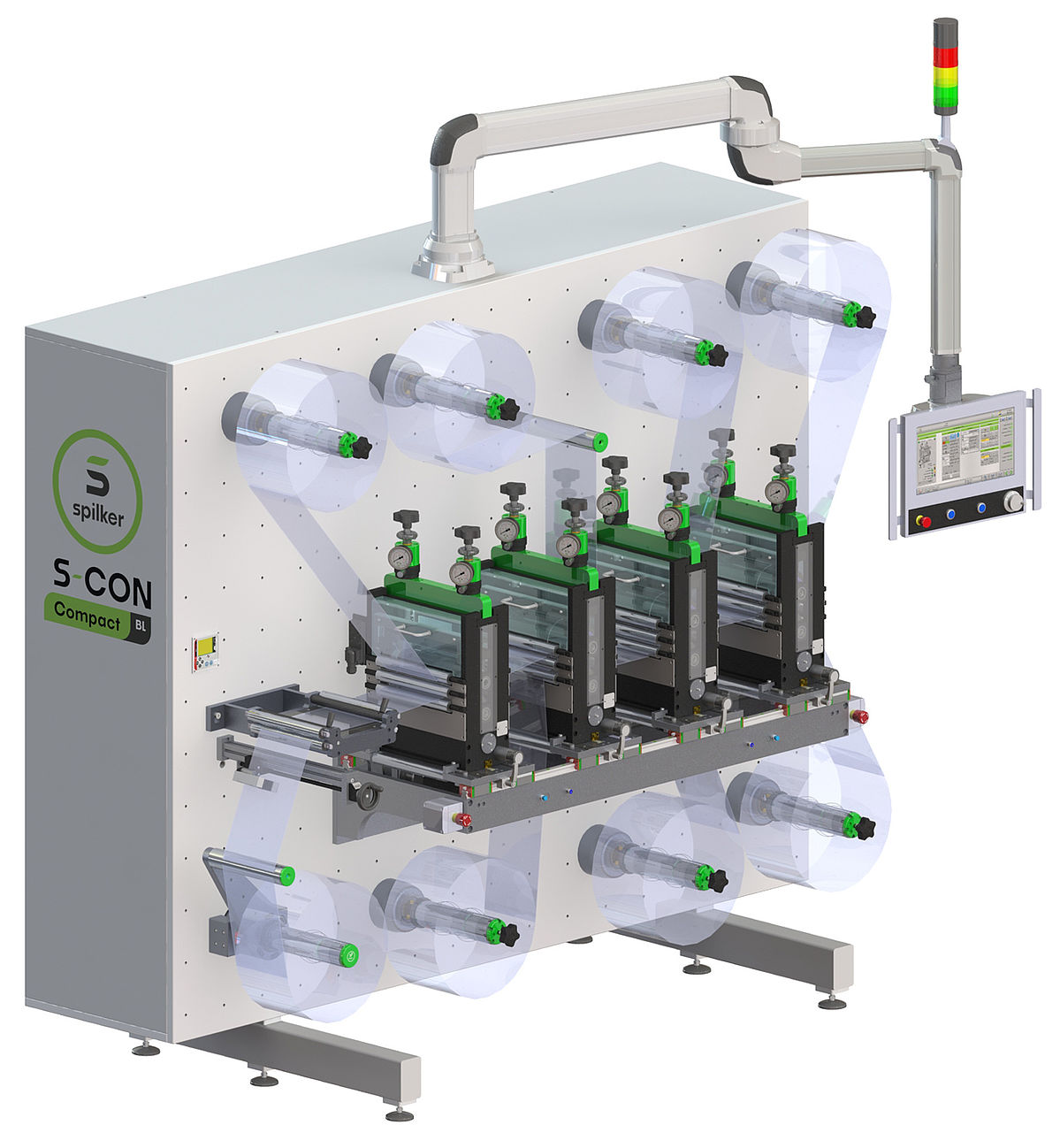 Thanks to the individual configurable equipment, the machine can be adapted exactly to your requirements and it is always possible to add additional components at short notice.
Web width
150 oder 250 mm

Web speed mech. max.

80 m/min
Roll diameter up to
400 mm
Core diameter
3" (adapter optional)
Pneumatic connection
6 bar

Min. tool ø (depending on the contour) )

152 mm / 6"
Max. tool ø
381 mm / 15"
Compatible tools
S-CON Compact BL 150​
S-CON Compact BL 250​
RO 175​
RO 250
Machine dimensions LxBxH
2500 mm
1200 mm
2600 mm (2750mm)
Individually configurable equipment:
- 2 to 8 winders / unwinders
- 2 to 4 horizontally freely positionable pull / cutting units
(extension up to full equipment possible at any time)


Movable operating panel enables process observation with simultaneous process control over the entire length of the machine


PowerCheck for optimum cutting pressure monitoring


Space-saving with integrated control cabinet and CE marking


Spilker S-CONtrol software with intuitive user interface for order management and precise control of all machine components
Get started now with the S-CON Compact BaseLine!
Take the opportunity and secure one of the limited models - the basis for quality, versatility and your success. Contact us now!