LabelShifter / Plus
Move labels easily and conveniently and remove the waste matrix in the same work step
The LabelShifter / Plus can be easily integrated into the existing production process. Electrical connections and adjustments to machine controls are not required.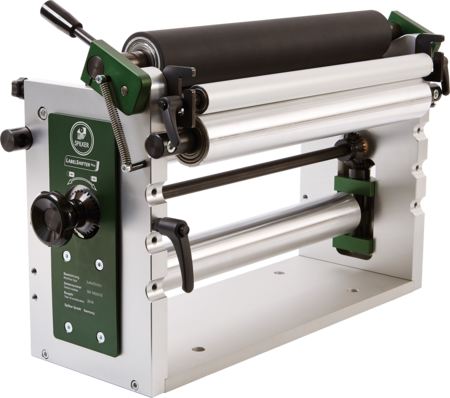 The LabelShifter / Plus moves the labels in the inline-process from their original position to a new one on the liner.
The degree for the offset is freely adjustable. Naturally, the gap from label to label and the production speed remain unchanged. Dispensing problems due to kiss cutting of the liner or bleeding of adhesives are no longer a topic.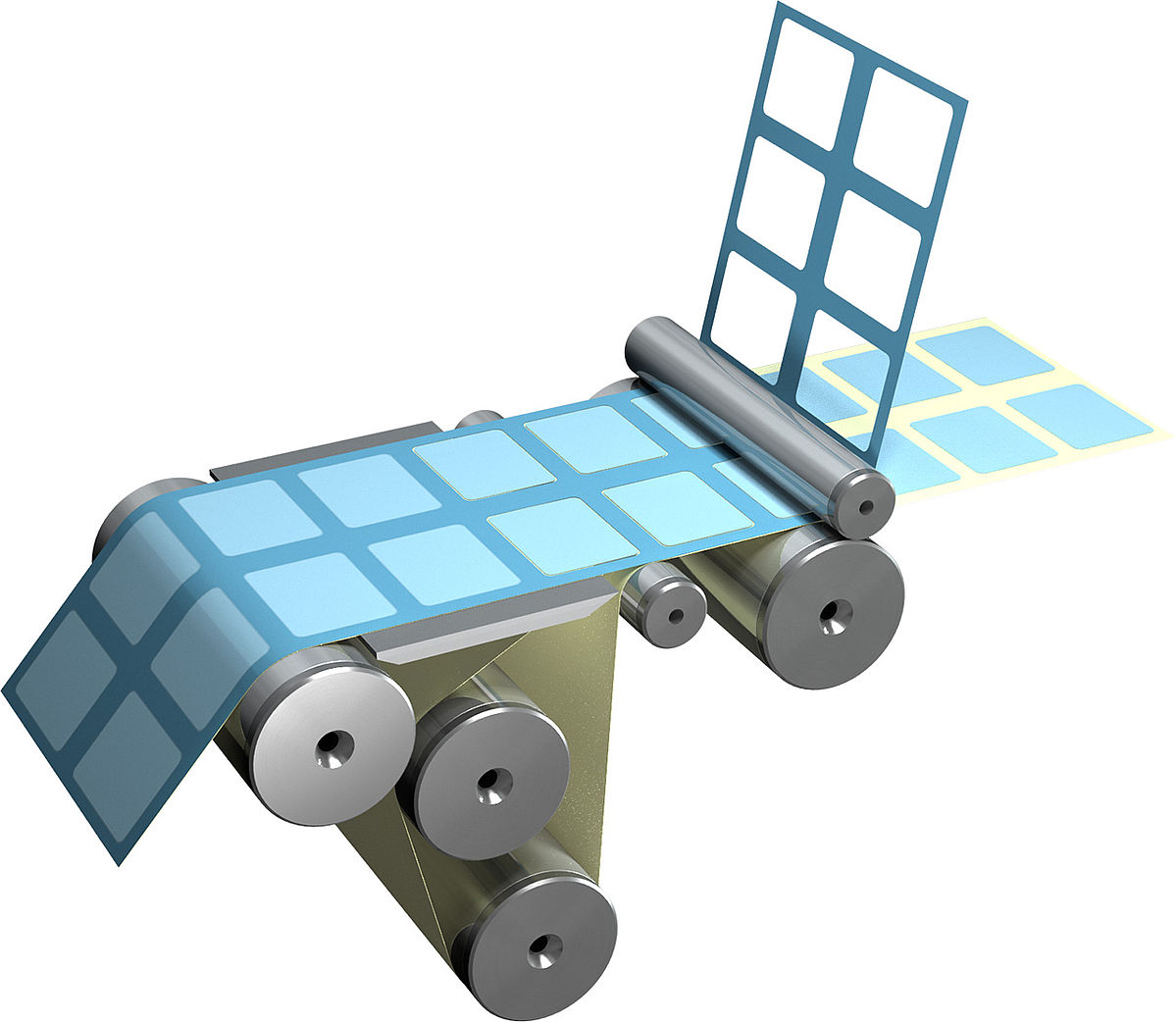 The LabelShifter handles even the most difficult shapes effortlessly
The LabelShifter Plus is also an effective removal aid for the fast stripping of difficult shapes. Even counter-rotating outlines and sensitive material are no longer a brake on the production process with the LabelShifter Plus. It can also be easily integrated into existing production processes and makes them much more efficient.
LabelShifter Funktionsvideo
Easy retrofitting into the existing production process
Label offset adjustable via hand wheel
No electrical connection required
No limitation of production speed
Additional deflection rollers can be mounted at different positions
LabelShifter Plus: Fast and steady removal of waste matrixes With the aid of different grid removal rollers or peel-off blades the waste matrixes of the most demanding materials can be removed