End Rings
For the perfect rotary screen printing
The most important components of the highly sensitive screen printing cylinders are, in addition to selected mesh materials, the high-quality end rings.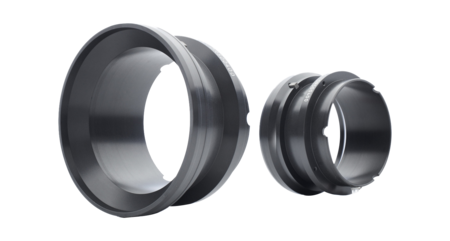 Screen printing is still a special and decorative printing process. Since the establishment of rotary screen printing in combination with fast rotary printing, the production of high-quality labels is hardly conceivable without this printing process.
End rings are very sensitive
For this reason Spilker has developed a special manufacturing system. All of the necessary specifications and tolerances of the machine manufacturers have been strictly adhered to. The high demands on concentricity, dimensional stability, tooth quality and last but not least the hard anodized coating are completely fulfilled.
Endrings with and without gear teeth
Hard anodized coating for increased wear protection