Aluminium-Sleeves
For durable better printing results
Aluminium printing cylinders for sleeve technology are the perfect alternative to conventional plastic sleeves due to their significantly longer lifetime.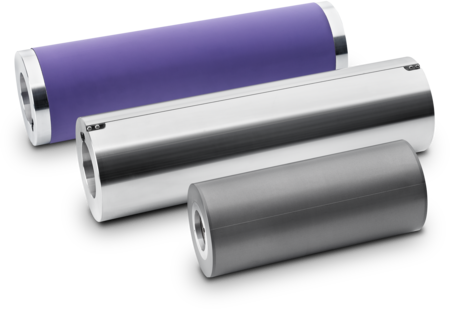 The sleeve technology, which has been tried and tested for years, becomes a top product by using aluminium instead of plastic. Low weight, ease of assembly and, above all, precision are in the foreground.
The original sleeve technology remains unchanged. The additional advantages are obvious: aluminium sleeves are significantly more durable and offer maximum reliability through increased concentricity and the hard and precise surface.
Longer lifetime compared to conventional plastic sleeves
Perfect concentricity
Constant parallelism
Increased dimensional accuracy and dimensional stability
Reduction of weight
Optional hard anodized layer for increased protection against wear
Improved sticking of the tape on the aluminium surface